HOMEPAGE

11 Meter Antenna

2 Meter To 10 Meter

3 Meter BLX 15

4 Meter Antenna

60 Cm Convertor

60 Cm Transmitter

70 Cm Convertor

70 Cm Antenna 01

70 cm Antenna 02

Active Antenna

Auto Squelch

Baycom Modem 01

Baycom Modem 02

Data Carrier Detect

Dip Meter

Field Strength Meter 01

Field Strength Meter 02

Generator

Hamcom Interface 01

Hamcom Interface 02

RTTY BASE

Rtty Tnc

Schematics

Tvi Filter

Tnc 2c 01

Tnc 2c 02

Tnc 2c 03

Tnc 2c 04

Tnc 2c 05

Tnc 2c 06

UAA 170 VU Meter

UAA 180 VU Meter

Universal VU Meter

Yagi

Webmasters



ACTIVE SEARCH RESULTS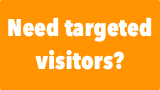 YOU NEED TARGETED VISITORS
GET 200 FREE VISITORS



Ziggo High Speed Fiber Power
Download Speed: 200 MB/s
Upload Speed: 20 MB/s
---
THE WORLD OF FREE PACKET RADIO SOFTWARE IN AMSTERDAM
HERE CAN YOU FIND THE SCHEMATIC OF A AFSK RTTY TRANSCEIVER
---

RTTY/CW TX TERMINAL FOR:
IC756 ( all series ), IC7400, IC746, IC7000
( PC Not Required )


I0CG Giuliano Carmignani
Copyright - GENNAIO 2008
Document Revised 10 December 2009
giulianori@virgilio.it
www.i0cg.com
---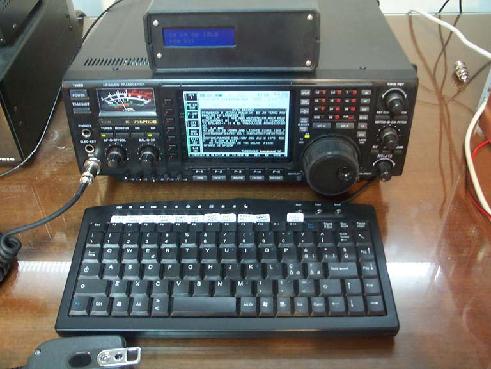 RTTY MANUAL
IC-756, IC-7400, IC746 IC-7000 and Elecraft K3 have a built in RTTY decoder but RTTY transmission is very hard because Keyboard isn't supplied. A USB or PS2 keyboard can be used, preferably a USA Keyboard. This interface can be used to add a standard PC Keyboard to some ICOM TRX. Also CW transmission can be performed so, for this use can be used as CW keyboard with all commercial or home-made TRX. Ideal for portable operation because PC isn't required F1 - F10 can be user programmable Key with standardized message.

Only one example:
F1 is memorized with: cq cq de i0cg, F2 with: pse K ( note that " is the cursor right Key that perform RX return ) To do a RTTY call: when I press: F1, F1, F1, F2 consecutively The TRX transmit the following text: cq cq cq de i0cg cq cq cq de i0cg cq cq cq de i0cg pse k memory messages transmission can be stopped before message end in this mode when RTTY Mode is selected: switch CW/RTTY key one second in CW then switch again in RTTY when CW mode is selected switch CW/RTTY key one second in RTTY then switch again in CW The " and " key can be used inside memory message o directly for the Keyboard to switch TRX in RX mode. Transmission is performed automatically when any Key has pressed. The F11 is a dedicated memory that allow an automatic counter for contest. Any time I press F11 TRX transmit three numbers automatically incremented ( Ie: 001, 002, 003 ). I can overwrite this # to modify the first numbers transmitted. This counter can be used in RTTY or CW too. F12 transmit I0CG logo and SW version used. Can be voluntarily transmitted. The others functions F3 - F10 key can be programmed as desiderata with Name QTH and so on.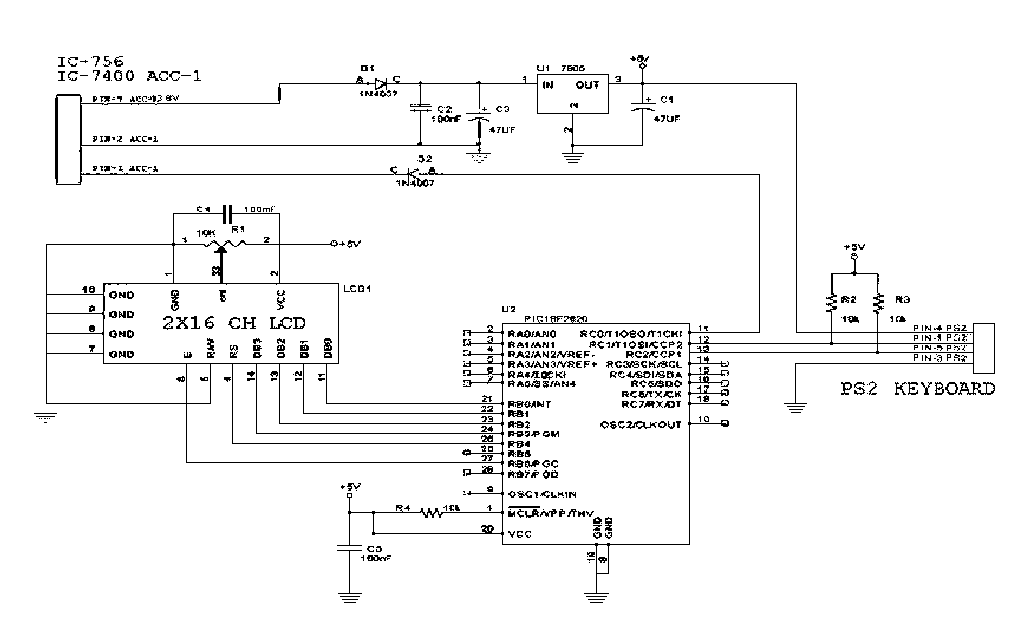 RTTY TERMINAL SCHEMATIC
---
COMPLETE SCHEMATIC CW


GET NOW 500 FREE BACKLINKS WITH PING AND AUTOMATIC CREATION.


NEED TARGETED VISITORS TO YOUR WEBSITE, GET 200 FREE VISITORS


FREE WEBSITE HOSTING IN UK WITH PHP AND MYSQL, WEBSITE BUILDER, NO ADS



SUBMIT YOUR WEBSITE TO THE TOP 50 OF THE BEST SEARCH ENGINES FOR FREE
The World of Free Packet Software in Amsterdam
---
The World of Free Packet Radio Software Amsterdam The Netherlands